Let our experienced staff troubleshoot your computer problems.  Save – click here.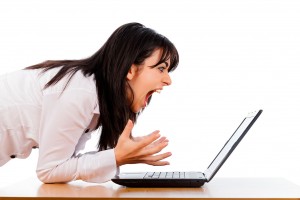 Have you been having trouble with your computer performing slowly? Are you being plagued by antivirus messages, strange warnings, or having it report back failures when attempting to update Windows? Are you constantly receiving server errors, having it lock up, and crash?
Let us help! We, at www.onevirtualoffice.com, offer a range of solutions remotely. Yes, you don't need to waste your time on local computer repair shops. We only hire experienced, trustworthy and professional engineers to offer you the best services remotely. We live by 3 principles; competence, trust and reliability.
No repair is attempted without your explicit consent, and we'll keep you informed of the process every step of the way!
• Cost Effective & Good Value for money
• Quick Support, whenever you need it!
• No hidden charges or surprise bills
• Clear explanations and solutions
• 5-Star Service and going that "extra" mile for our customers
No matter what the issues, whether your complications are sluggish computers, or the network has collapsed, give us a call and we'll respond as soon as possible! Stop taking chances with other services, and call us today, and let our team of IT specialists resolve your issues today, leaving you feeling satisfied and comfortable with your system that's running like new!